Our History
---
Founded in 1944, WA Salt Supply was established by three brothers, Arthur, Jack and George Lister.

Recognising that there was a salt shortage at the time, WA Salt Supply began harvesting salt from Lake Lefroy, near Widgemooltha. Initially the salt was hand shovelled into carts pulled by horses, and then packed into hessian bags.
In response to a significant increase in salt demand in Western Australia, Arthur moved to the Port of Fremantle to establish a packaging and distribution facility in 1953. In 1969 the facility moved to the current premises at North Coogee.
In the early 1970s with demand for industrial salt increasing, the company needed to find a larger lake source. The site selected was Lake Deborah near Koolyanobbing, where salt was available in larger reserves, at higher quality and in closer proximity to existing rail infrastructure. At the same time the business continued to develop the salt field on the Pink Lake at Esperance.
1978 was a turning point in the company's history. Prior to 1978 all food grade salt was railed to WA from Adelaide. The company saw the need for a salt processing facility in Western Australia and the business entity of Western Salt Refinery was created.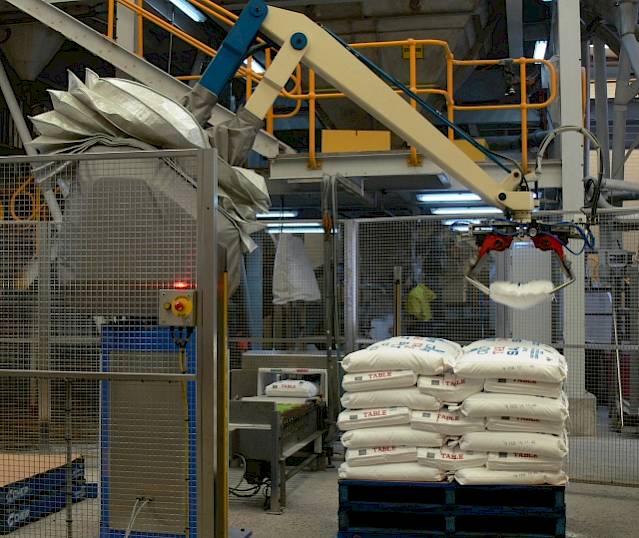 During the early 1990s Western Salt Refinery opened up new markets by expanding into South-East Asia. As the export side of the business developed, more opportunities arose to export salt even further afield. The company began exporting salt to the United Kingdom for chemical processing, to Brunei for oil exploration, to seaweed processors in Tonga and to textile dyers in Mauritius.
Today's modern facility continues to supply quality lake salt products into the West Australian markets and we continue to expand our export markets. With ISO 9001:2015 and HACCP certification we are committed to producing the highest quality products from our naturally occurring source at Lake Deborah.